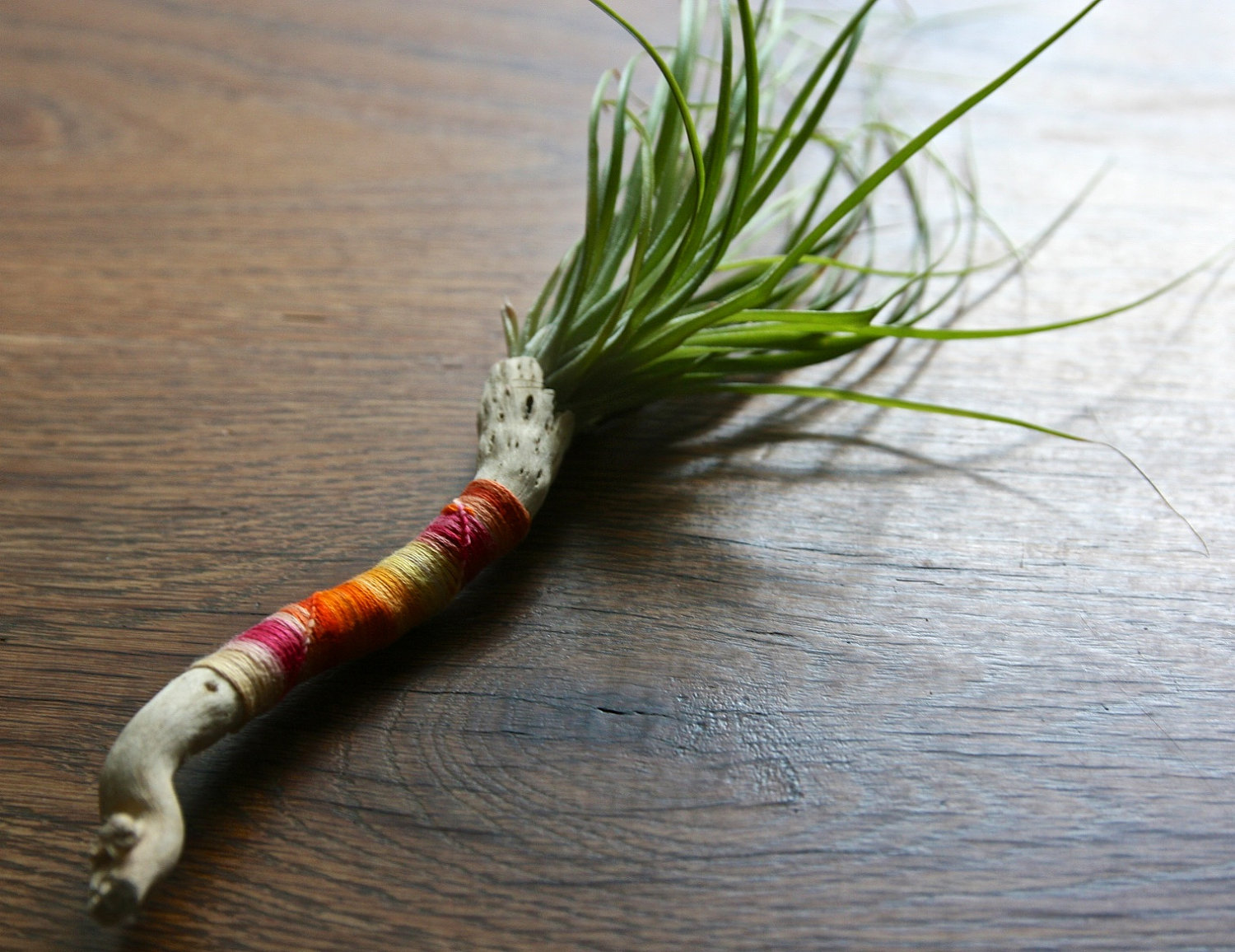 Suspended Pop-Up Shop
Sunset "air head" stick- original hand decorated stick with Stricta Soft Leaf air plant
Hollow top white root "air head" stick, hand decorated with cotton thread in colors of pink, yellow, orange creating an ombre sunset effect. Atop is a gorgeous, medium sized, Stricta soft leaf air plant in mid bloom.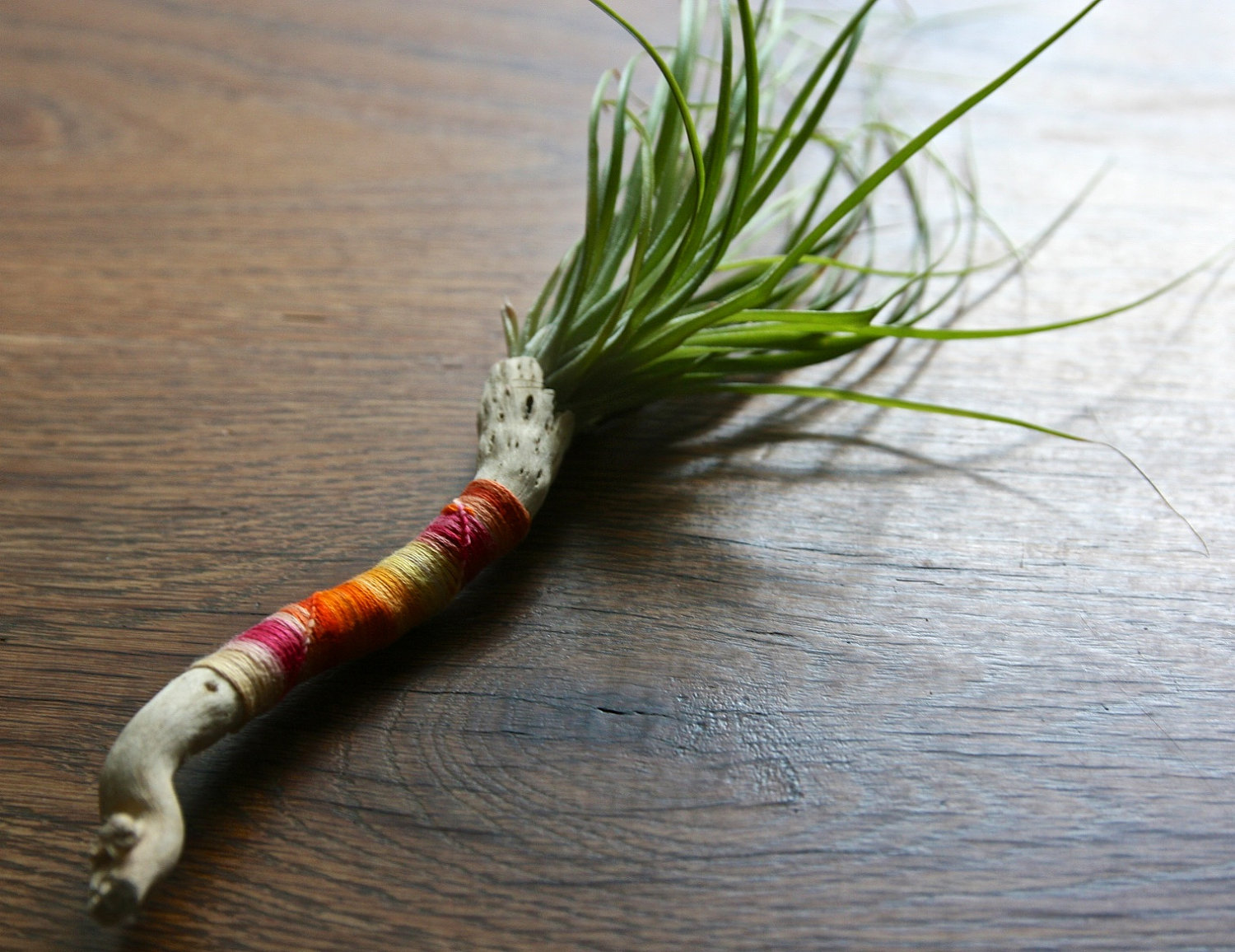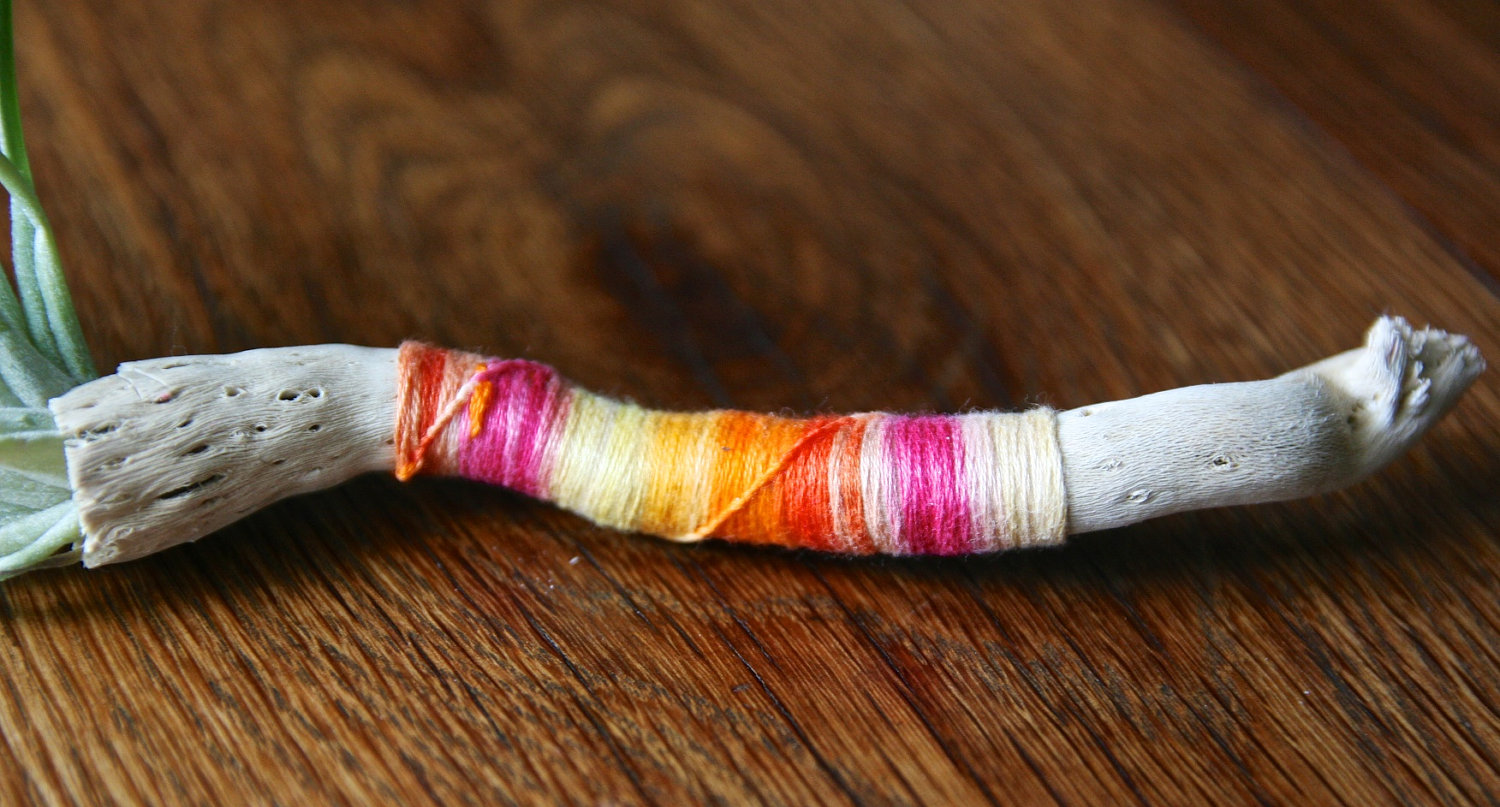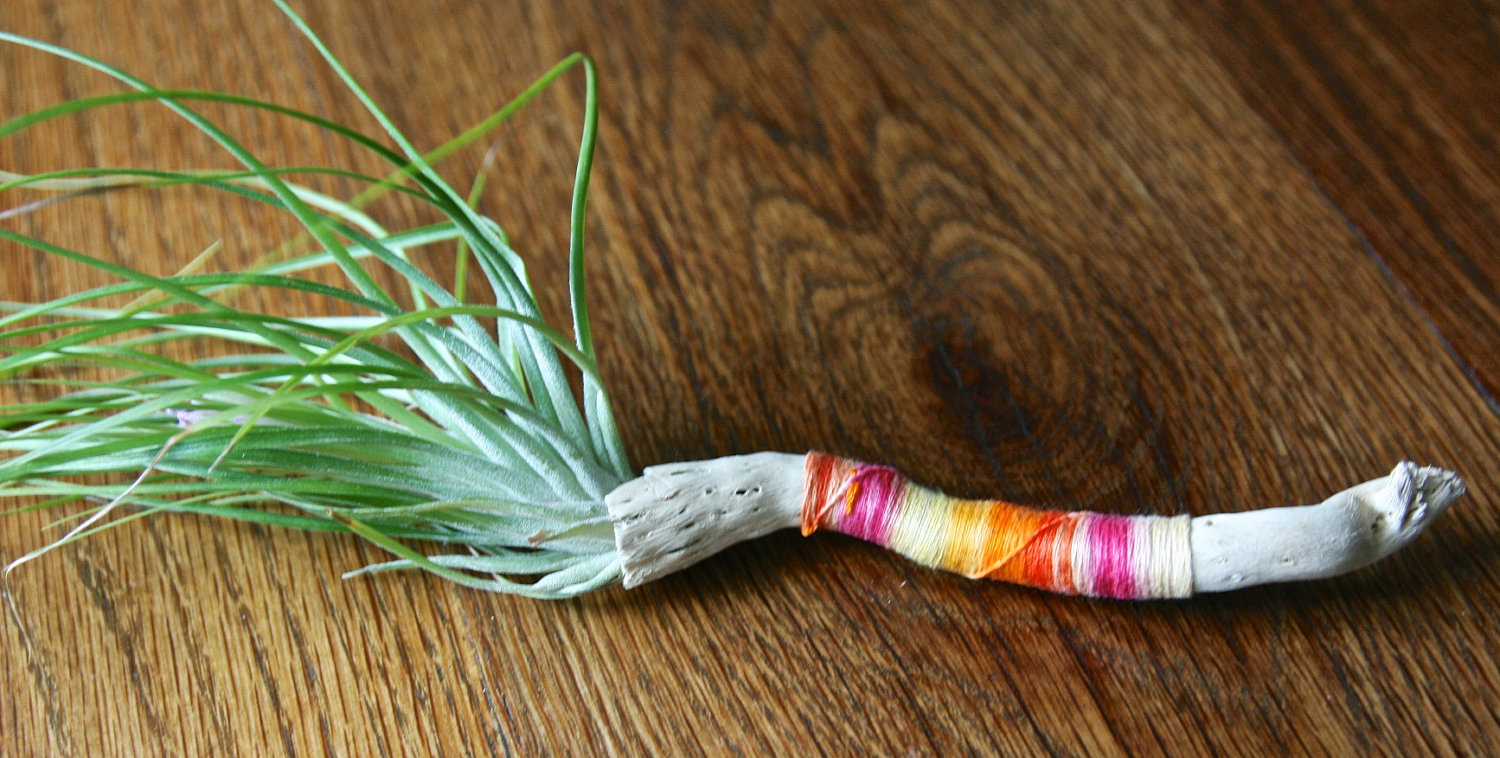 Additional Info
Bright, and colorful this original piece is inspired by the beauty of the natural root and traditions of weaving across the continents,with me simplifying the process and translating it into modern and functional color pops for both indoors and outdoors.
The series is called "air head" sticks because in my day to day I call air plants "air heads" and when presented in the hollow opening of the white root, as shown,they do resemble leafy green "air heads".

These "air head" sticks are an ideal environment for your air plant specimens, letting enough light and air circulate around each plant, keeping moisture levels under control, and providing a cheery and mobile home for your plants no matter where and how you decide to display them! Your maintenance is as easy as placing them somewhere bright and misting them with water every other day.

The "air head" sticks, just like our handmade cocoons are meant for you to experiment, play around with presentations- vertically suspend them with fishing line, hang them on the wall, use them as center pieces for tables, or group them for an outdoor display under a covered patio.

Each "air head" stick is hand decorated by me and each one is unique and one of a kind, please understand as you place your order be for a single stick or a grouping the beauty in making these is that they are fragile, odd shaped, and various in length. Average length of each stick is between 3.5" to 6" if you order groupings I try my best to give you various heights so you have more options to play with.