Vintage Shop
sale
Vintage California pottery pitcher
Gorgeous glaze on this lovely piece of Americana pottery from the 50s. This pitcher has an amazing green glaze as the base with a lot of shine to it, and for the accent a hand blended turquoise and lime-yellow green accents around the middle and spout. The stamp California pottery clearly displayed this will make any collector of mid century American pottery overjoyed to display.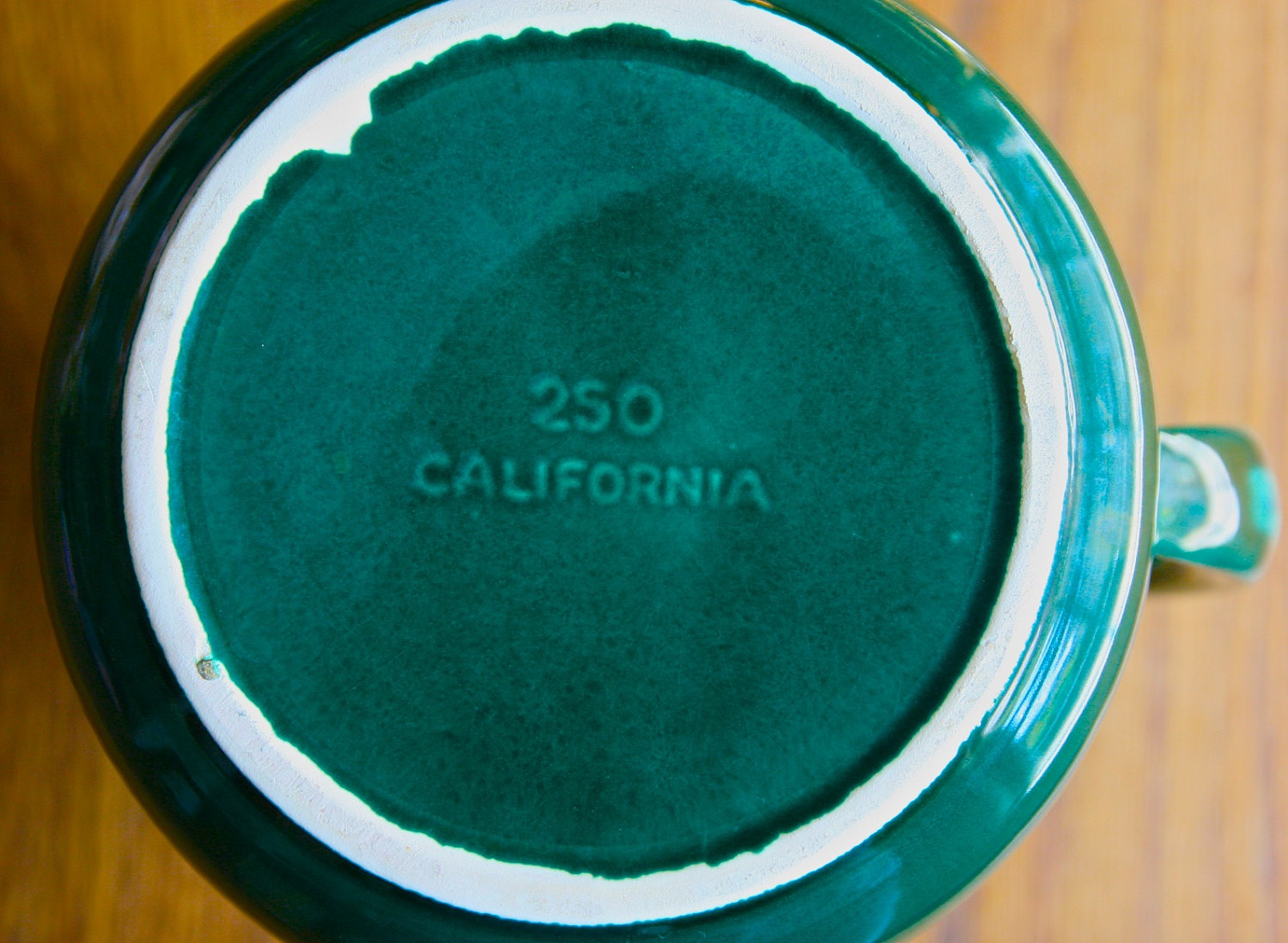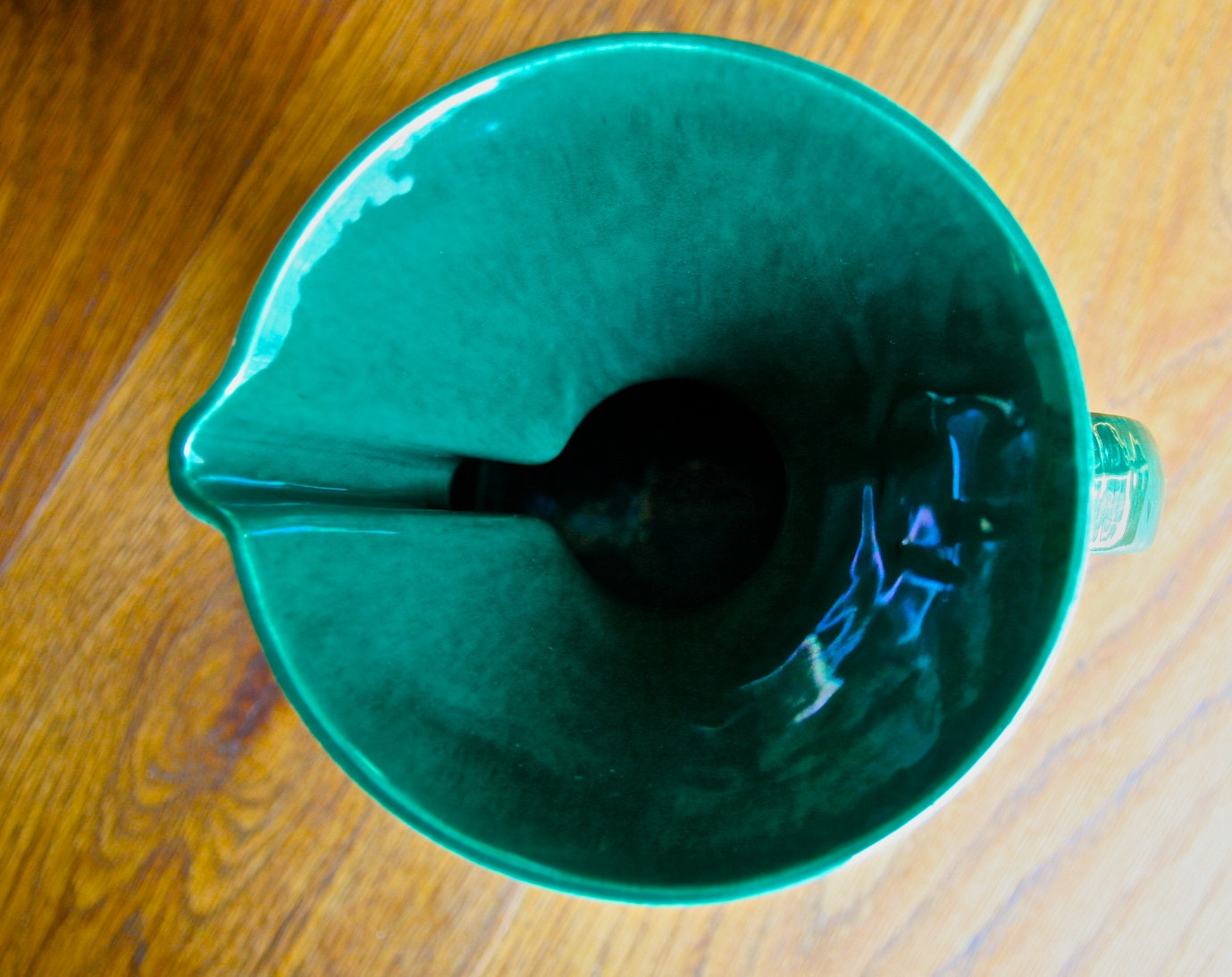 Additional Info
Excellent for a vase of fresh picked flowers, or for a rustic get together used as a pitcher for drinks...
Condition is very good with one tiny (2mm) nick on the top opening close to the spout not noticeable unless inspected at very close in the hand. This is a rare and lovely example of California pottery, the quality of the work truly shows. Please, be advised of the dimensions and weight, therefore the cost of the shipping.

Dimensions:
Base width: 5.25"
Opening width: 7"
Height: 8.5"
Weight: 2.5lbs