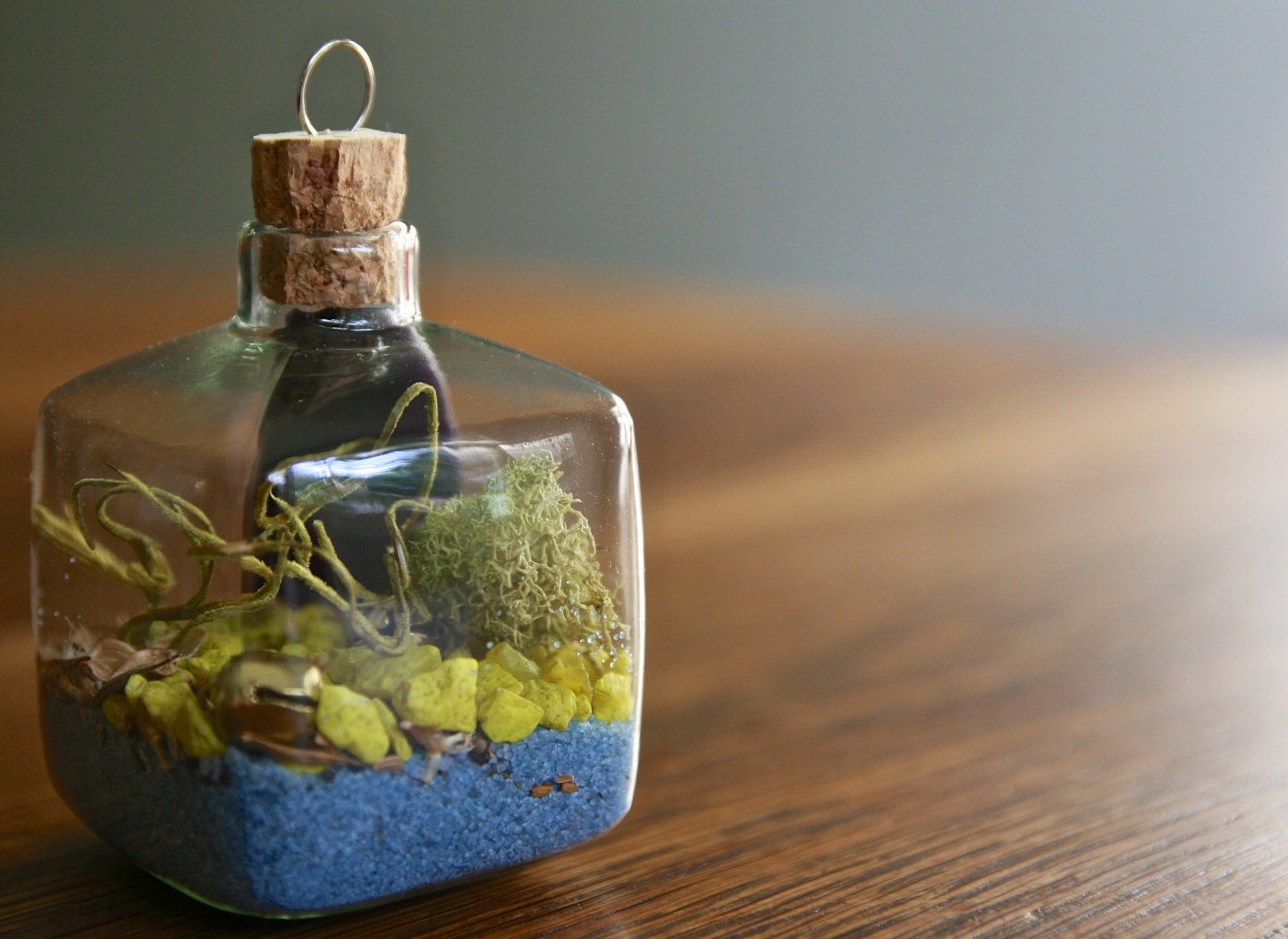 Terrarium Shop
OOAK square glass terrarium Christmas ornament seed bomb by Flower Power Nation
Introducing our one of a kind hand made glass ornaments ready for display now on your Christmas tree, or as great stocking stuffers for a nature lover young or old!
This is a single ornament in blue, green and purple! The ornament comes shipped ready for display on your tree, but these make great wedding and party favors as well. A gorgeous miniature terrarium with zero maintenance; a small present for a good friend, an eco friendly ornament that is also a seed bomb!

Individual ornament price is $12 for the month of December, a set of 3 ornaments is for $35 and a set of 6 would be for $60! These will make terrific gifts for young and old alike!

I carefully select materials in combination with recycled and vintage finds and incorporate them in each ornament, the best part!?! Each ornament pictured is actually "seed-bomb" ready, as I have included a wildflower mix of seeds that once the Holidays are over, cold temps are gone and Spring is near, you can carefully plant each seed and watch this little gift continue giving for the rest of the year!!!
Flower Power Nation's motto is "Flower power to the people!" and I really want to empower each and every one who receives these ornaments to go out and plant the seeds, experiment and learn!
Just like the handmade cocoons, and the Idea pads offered by Flower Power Nation, I am able to fulfill custom color orders just convo me with requests!
If you are wanting a large order please be advised that as hand decorated one of a kind objects I will require some patience and understanding from you, and I could give you estimate for time of completion based on your numbers ordered.

Gift packaging is available for $3.00 convo me with special request and I will added to your shipping.
I ship USPS insured, because this contains seeds I am not able to offer the set for customers outside the United States and I do apologize, however the version of ornaments without seeds is available for your purchase!