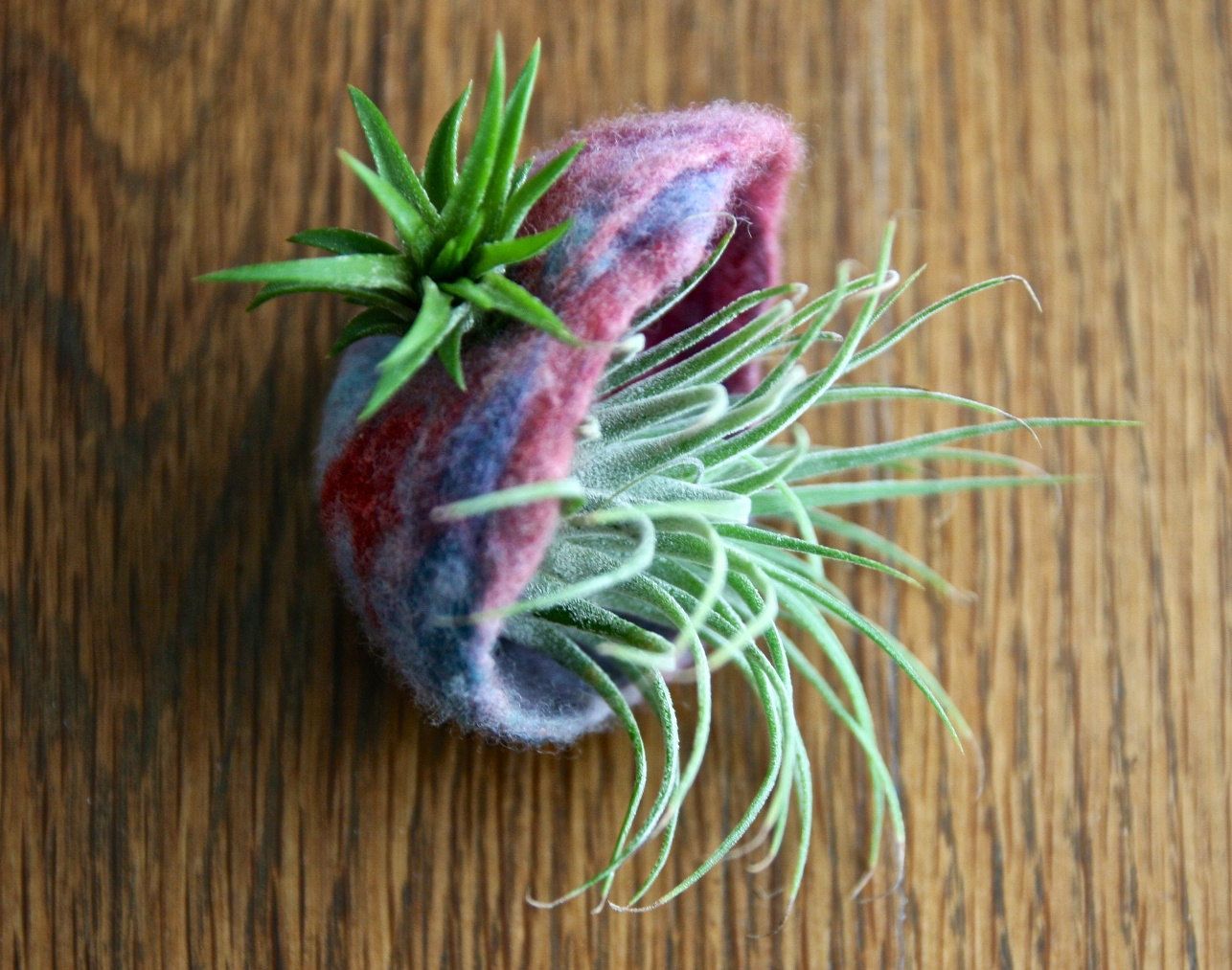 Suspended Pop-Up Shop
Small hadmade ombre cocoon with two air plants
Here you have two air plants ( types based upon availability) pre-bloom tucked into a cuddly, hand-made felted merino wool cocoon in shades of blue, plum, and pink ombre. This cocoon is an ideal environment for your air plant specimens, letting enough day light, keeping moisture levels under control, and providing a cheery home for your plants no matter where you decide to display them.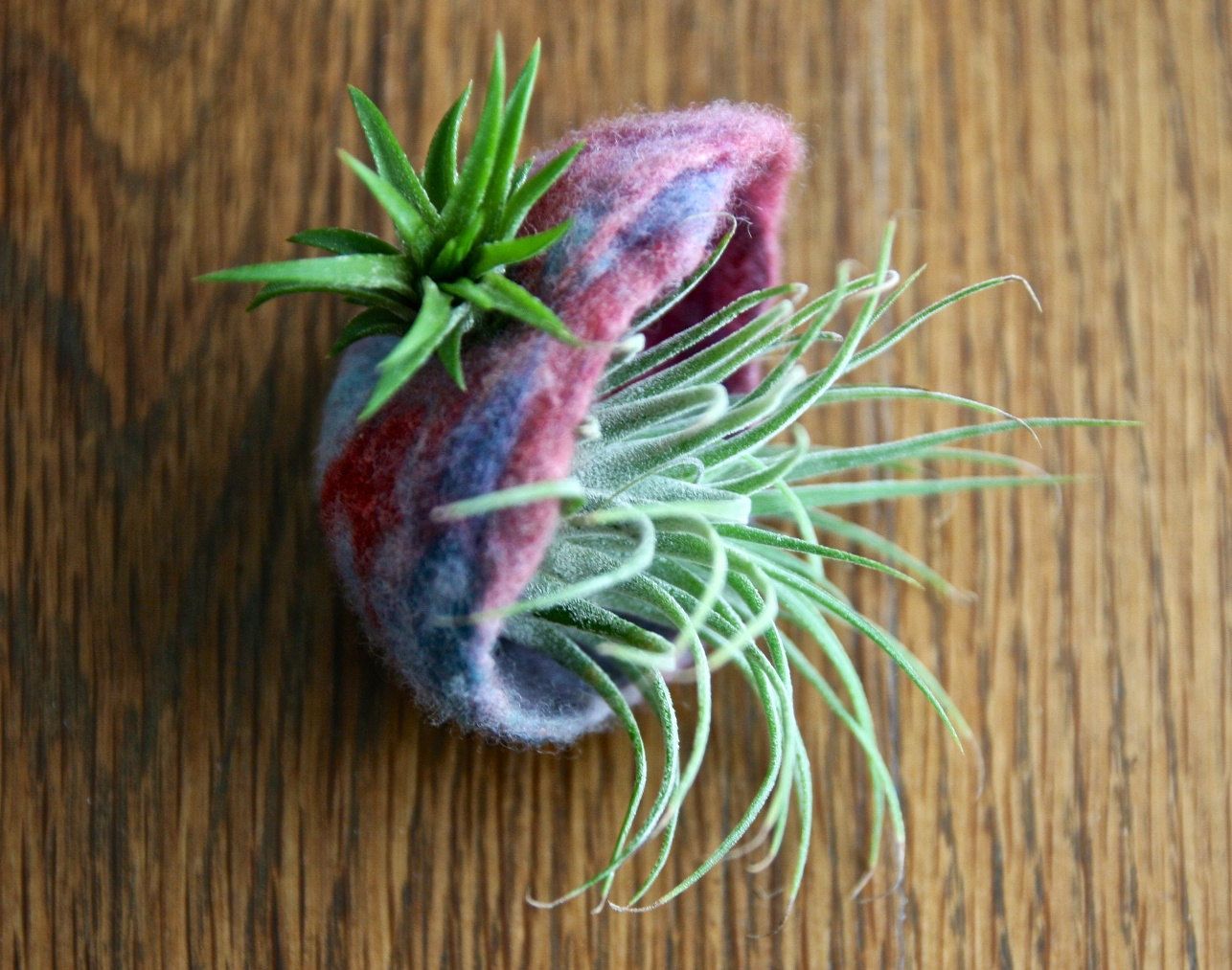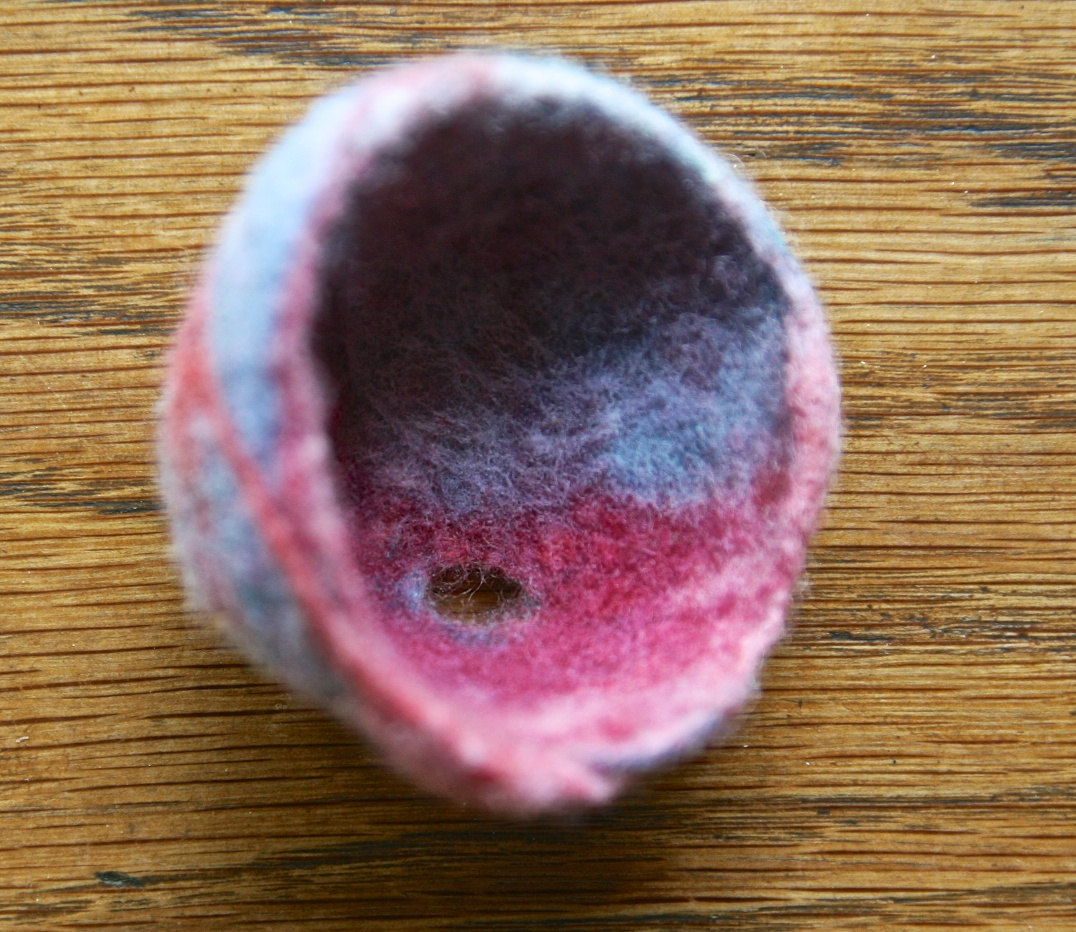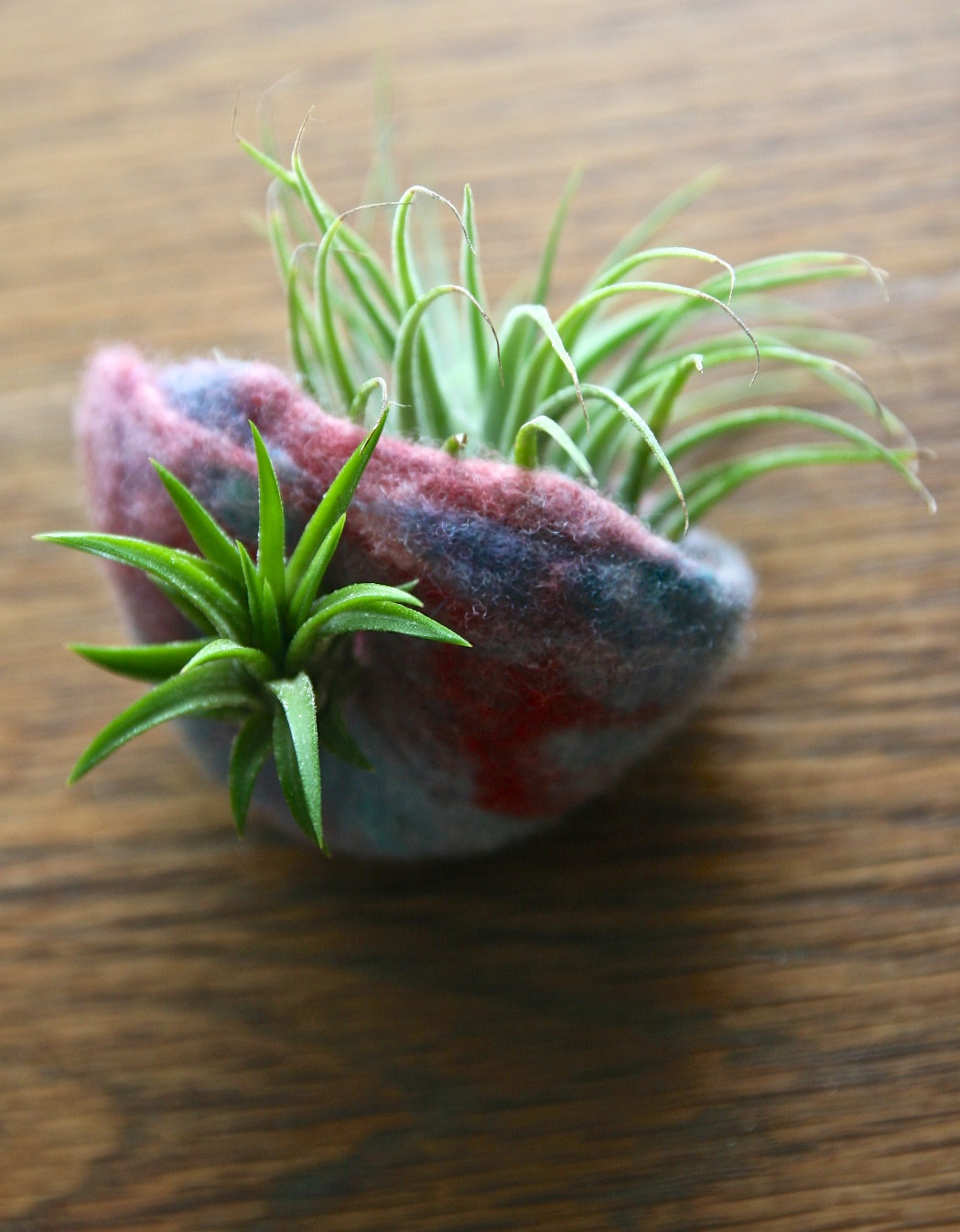 Additional Info
This brightly colored wool cocoon has approximate dimensions:
Cocoon dimensions:
Height: 2.2"
Width: 3"
Opening: 3"
Small top opening: .3"

We are able to fulfill custom color wheel orders just convo us with requests!

The cocoons make for a stunning groupings, as "office plant buddies", or as wedding or party favors- this is a great way to give something handmade, green and unique. Let your imagination fly and suspend them off vertically using fishing wire close to a filtered light source; hang them vertically using the push pin we include with your purchase; often we set them on the table as center pieces - the ways to present the cocoons are numerous.

Each cocoon is handmade and hand shaped by me from all natural merino wool raw fibers that after felting become these organic shapes- the beauty in creating these is letting each shape evolve from the process without forcing and constraining it, they are pliable, soft and organic. This bright color scheme will eventually compliment the colors of the blooms that most air plants produce.

Care instructions for your air plants are included with your purchase.