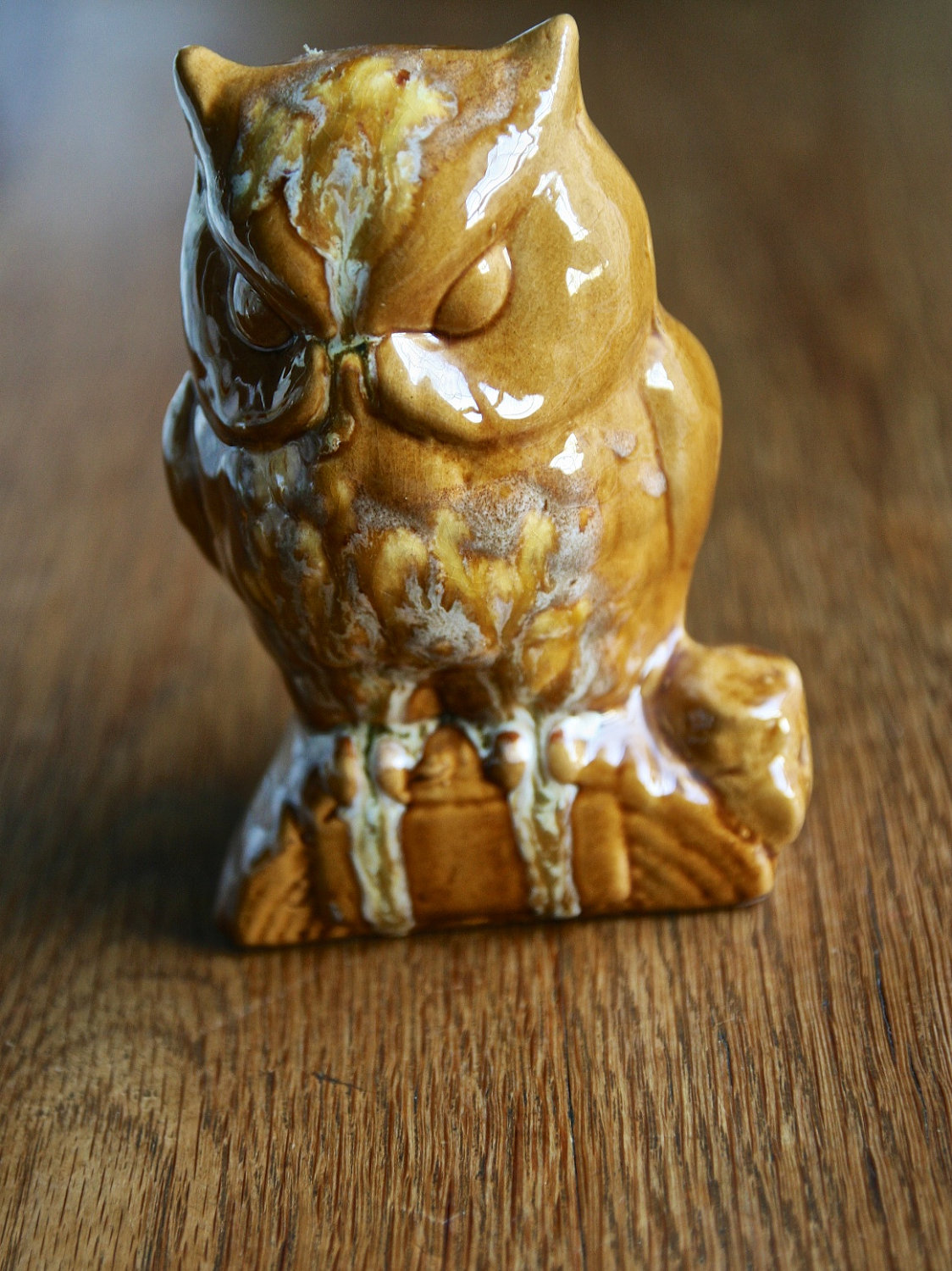 Imported Products
Vintage owl figurine in brown and turquoise Creek
Great painterly glaze of warm caramel brown tones and contrasting grays and turquoise drips this vintage owl figurine would be great shelf decor.
Dimensions:
Height: 6 1/2"
Width: 4 1/4"


Please, refer to the store policies when buying vintage items, and if you have any questions do not hesitate to contact me!

I ship USPS priority insured in the US, and for international orders these are just rough estimates final shipping cost will be determined after your order is placed.

Thank you for looking- feel free to add the shop to your circle for the latest updates on our vintage and handmade inventory!
LIKE US on Facebook - we offer special insider coupons on weekly basis!

https://www.facebook.com/FlowerPowerNation

Flower power to the people!