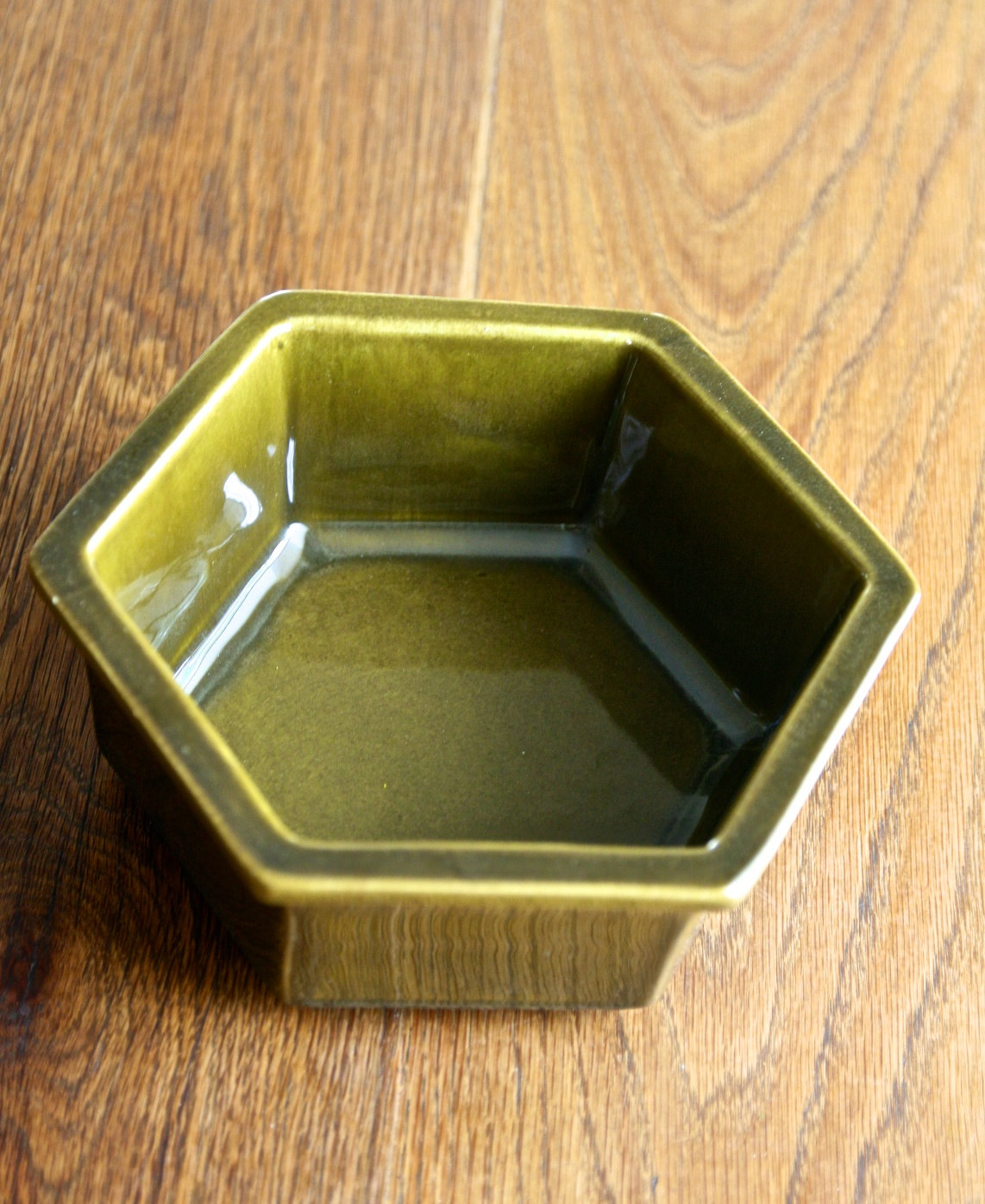 Imported Products
Vintage mid century olive green Haeger planter
Gorgeous shade of olive green, this six sided planter with slightly raised feet is another great example of mid century California made pottery tradition.
The planter is in very good condition for the vintage, it has a tiny chip on the edge as seen in picture #2 and mostly glaze manufacturing err on the bottom where the marking Haeger clearly appears.
This will be a great bonsai pot; perfect catch all container or simply a pop of color on your shelf!
Dimensions:
Width base: 6"
Width top: 9"
Height: 3.5"