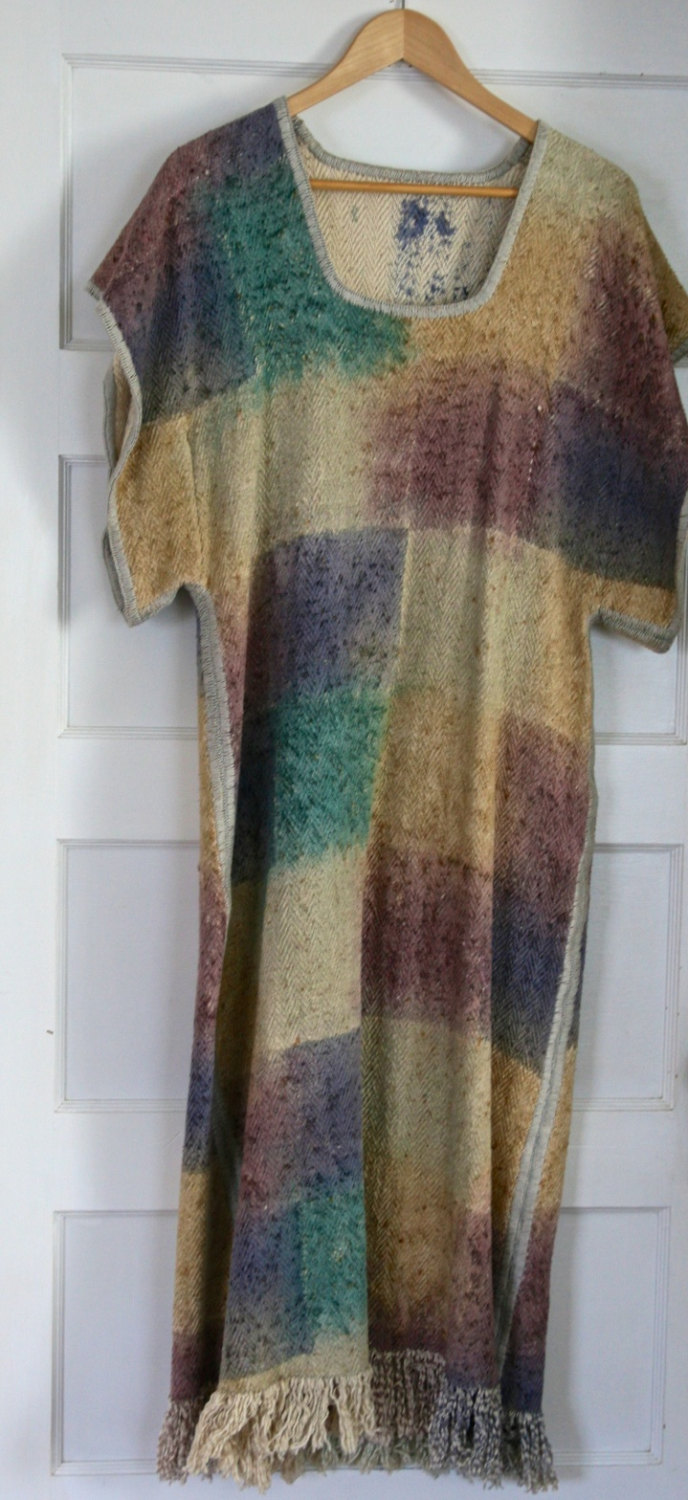 Imported Products
Unusual vintage weaved coverall poncho dress in earthy tones
This piece is definitely an unusual one- weaved continuos square design pattern in various earthy and soft hues with a bit of an ombre effect as the colors meet at the edges.
I see this as an excellent alternative to a coat with a lot less weight, perfect for styling in the most hippie of ways desired!
No clear maker tags or indication as to where it was made, but there are no tears or stains, the garment has wear but overall very light.
The sizing was meant to be a "size fit all" I would love to give you exact measurements if necessary.

Please, refer to the store policies when buying vintage items, and if you have any questions do not hesitate to contact me!

I ship USPS priority insured in the US, and for international orders these are just rough estimates final shipping cost will be determined after your order is placed.

Thank you for looking- feel free to add the shop to your circle for the latest updates on our vintage and handmade inventory!
LIKE US on Facebook - we offer special insider coupons on weekly basis!

https://www.facebook.com/FlowerPowerNation

Flower power to the people!