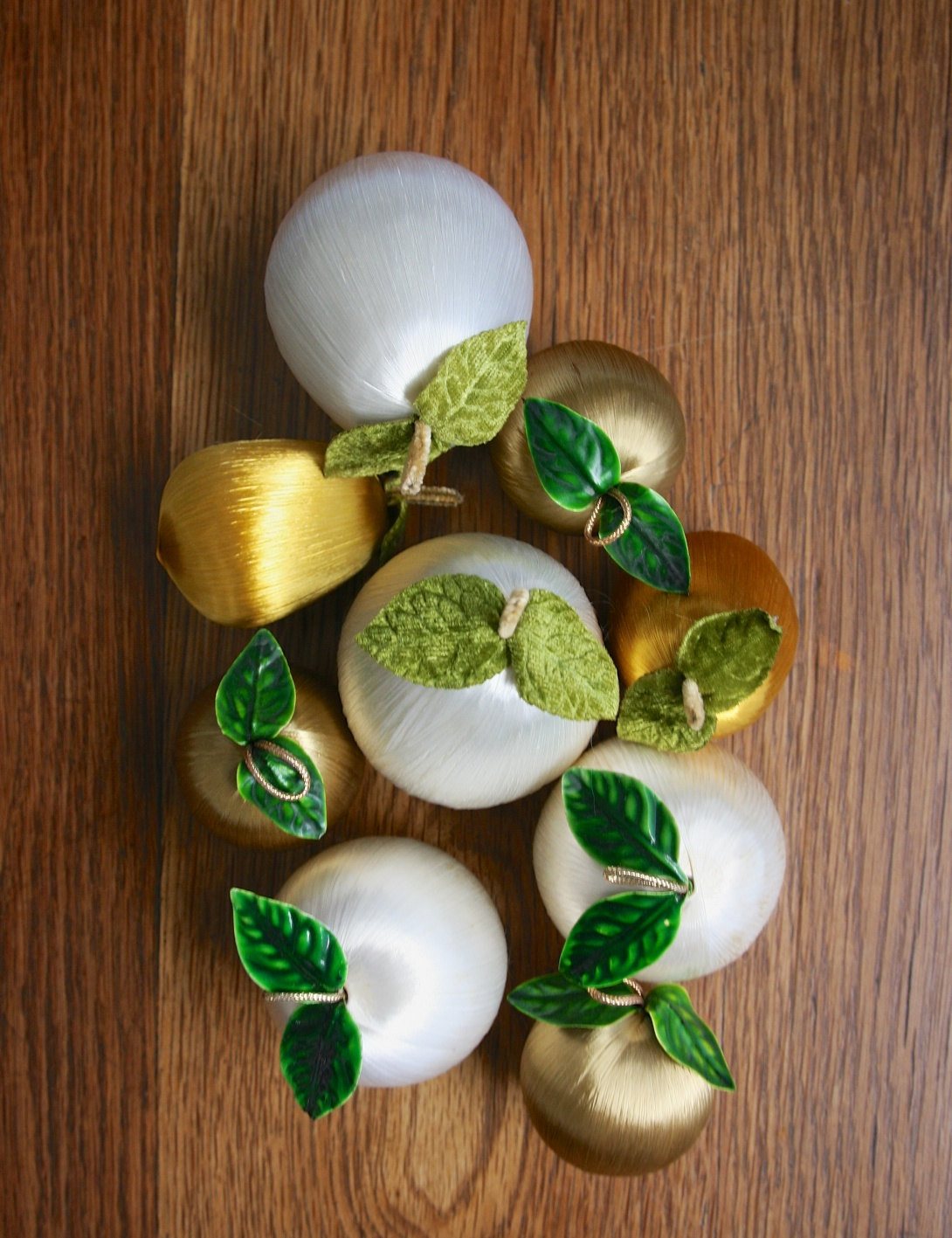 Imported Products
Set of 9 vintage silky thread Christmas tree ornaments made in Japan
Instant addition to your Holiday decor this set of 9 vintage ornaments is in very good condition and ready to grace any retro themed house decor. The set includes 2 white "pears" ; 2 white "apples"; 3 smaller bronze colored "apples" and 2 gold toned "pears" all of the ornaments have either fabric or molded plastic details of leaves atop and strings still attached ready for immediate display. The larger white ornaments have some staining on a few spots due to age, but overall very well preserved.
Dimensions vary: large balls are 3" smaller ones are 2.5"
These were very popular in the 1950s and 1960s as a holiday decor imported from Japan, typically handmade in various color waves they still impress with the quality of craftsmanship.

Please, refer to the store policies when buying vintage items, and if you have any questions do not hesitate to contact me!

I ship USPS priority insured in the US, and for international orders these are just rough estimates final shipping cost will be determined after your order is placed.

Thank you for looking- feel free to add the shop to your circle for the latest updates on our vintage and handmade inventory!

Flower power to the people!