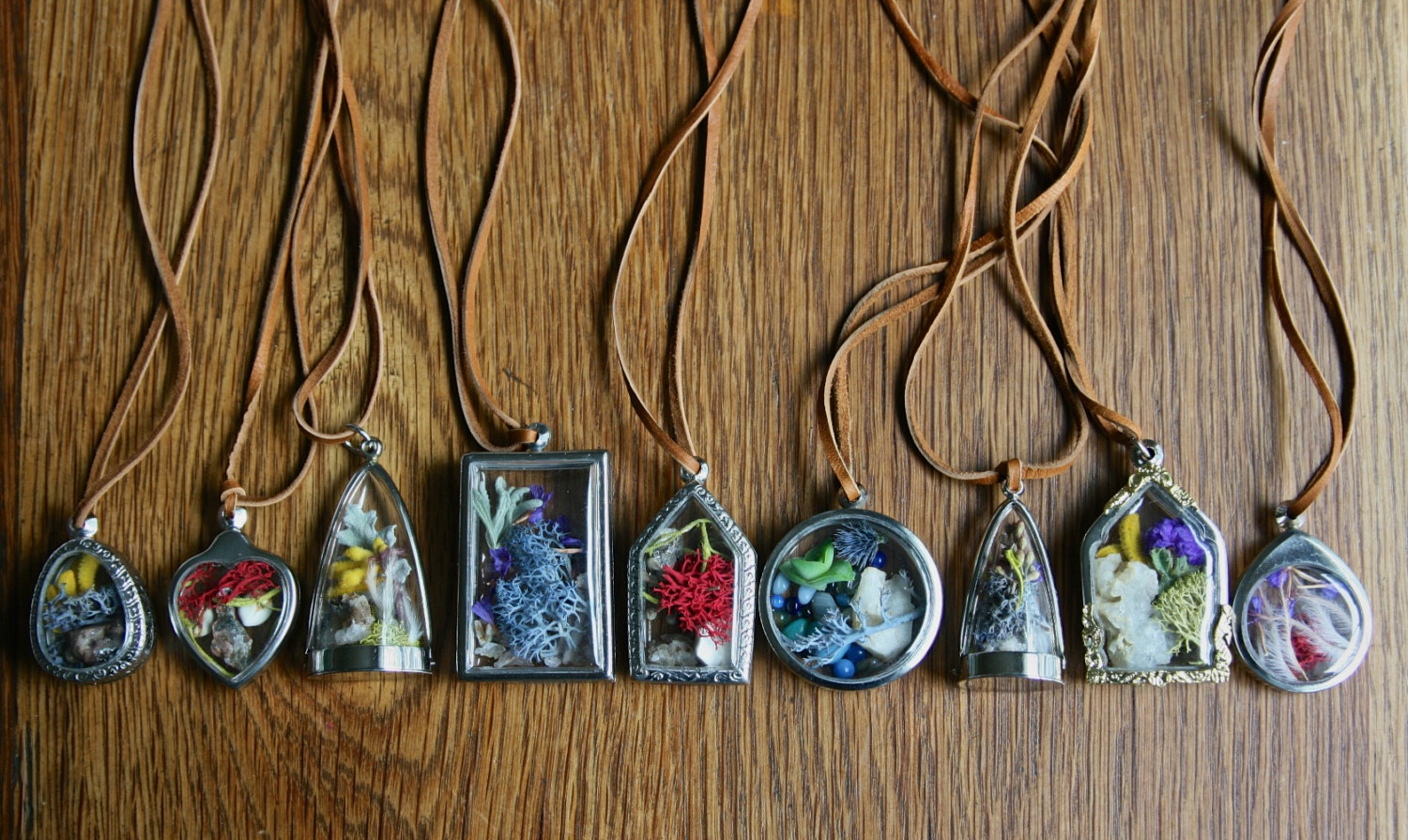 Imported Products
OOAK miniature heart shaped terrarium locket with quartz in the raw by Flower Power Nation
Sweet heart shaped miniature locket pendant by Flower Power Nation, another of our one of a kind offerings from the terrarium locket series. The key colors in this pendant are reds, green, and white preserved elements, and a rose and black colored quartz rock in the raw.
This necklace could be worn alone or layered amongst others to create a true boho inspired look. Each one is different from the rest, as I create them one by one, with a story to tell through the selections of the materials, the final product being nothing more than my simple way of celebrating the small things that inspire me through the day! In addition each locket is easily opened and closed, so feel free to create and change with time, making it yours with the seasons!
The lockets are nickel free metal, I use leather and natural wood beads to create the "chain" ; the elements that go into each locket vary and could be personalized upon request - I am able to accommodate color schemes and choice of rocks in the raw. If you would prefer a custom listing, do not hesitate to contact me, I would love to create something with your needs in mind!
Dimensions: 1 1/2" Long by 1 1/4" Wide

Please, refer to the store policies, and if you have any questions do not hesitate to contact me!

I ship USPS priority insured in the US, and for international orders these are just rough estimates final shipping cost will be determined after your order is placed.

Thank you for looking- feel free to add the shop to your circle for the latest updates on our vintage and handmade inventory!

Flower power to the people!